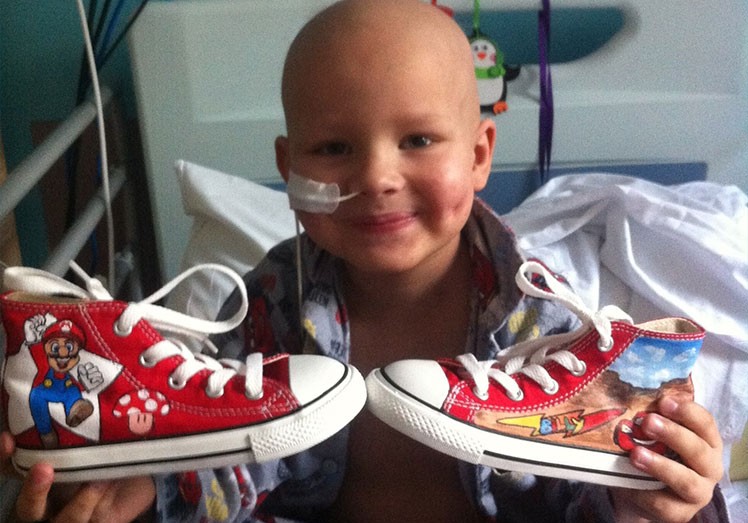 Supershoes had a busy end to 2015 completing 35 pairs of Supershoes for an entire ward at Great Ormond Street. All the children received them before Christmas Day. Paddy, Oli and Luke created individual pairs and Luke delivered them to the hospital and visited and spoke to some of the amazingly brave recipients.
2016 is going to be a busy year for the charity as it expands and tries to empower even more children fighting cancer.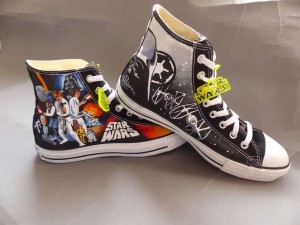 Custom designed shoes for the charity SuperShoes
Supershoes are personalised canvas shoes, created by a professional artist, illustrating things which have a special significance to each child.