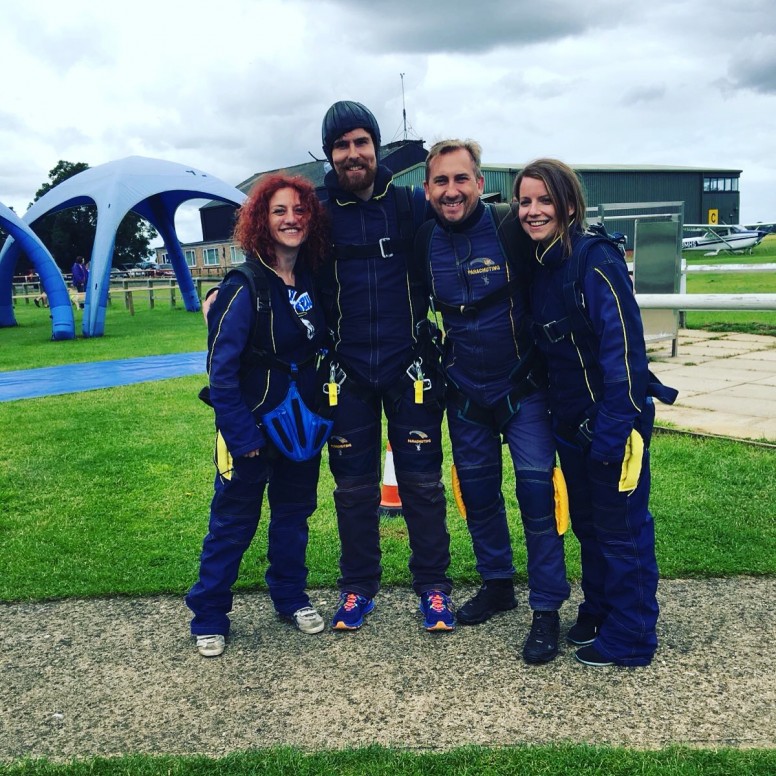 On Saturday, 2nd July Team Fuse participated in the Toy Trust's annual fundraising event, The BIG Cambridgeshire Challenge, at Wyboston Lakes Hotel and complex.
Joining UK teams from Mattel, Hasbro, LEGO, Vivid and Worlds Apart, Fuse team members entered 3 events taking place during the day.
Tim, donned his lycra vest to run the half marathon in a highly respectable time.  El, Lisa, Paul and Kev braved the less than optimal conditions to tumble out of an aeroplane at 12,000 feet for their first ever skydives.  Last but not least, Annette, Oli and Pete cycled 80 miles around the mercifully flat and picturesque Cambridgeshire countryside. Even though Pete bailed at 50 miles, we were happy to report only one puncture!
To round it all off we drank and danced the night away at the evening event in the hotel bar!
All team members reported to the Studio the following Monday and between us we reached our fund-raising target of £1500.
This has contributed to an overall total of £200,000 which the organisers are confident of raising this year.  The monies will go to the Trust's 'Giving the Gift of Play' initiative, funding equipment for children's hospices across the UK. The Toy Trust has committed to supporting all 23 children's hospices around the UK through a combination of the money raised.
To all our sponsors, industry colleagues, friends and family, a HUGE thanks from Team Fuse. We would not have done it without you! Hope you enjoy the pics!