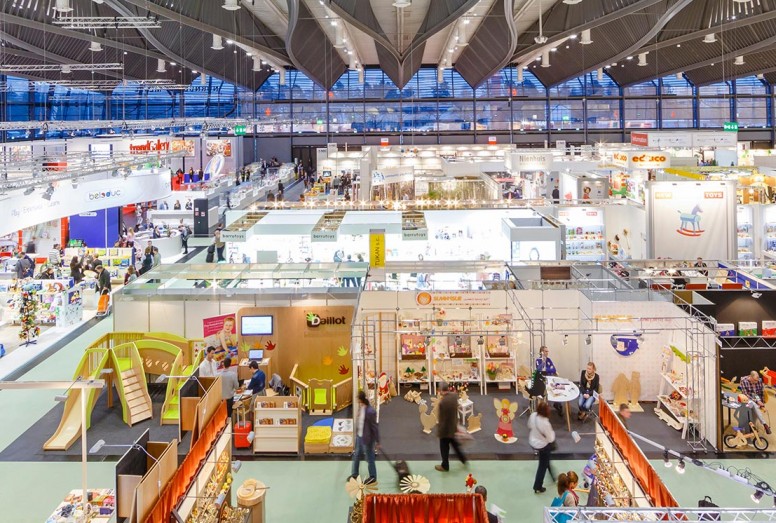 The Fuse team will be making it's annual trip to the Spielwarenmesse in Nuremberg next week!
What is Spielwarenmesse?
One of the most important events in the global toy industry, the Nuremberg toy fair where more than 2800 exhibitors from over 60 countries bring their wares.
The fair is only open to people who work in the industry, so despite having over a million new products on display you are unlikely to see a single child!
There are roughly 70,000 visitors every year, spanning the whole gamut of the industry.
Why will Fuse be there?
Fuse has great relationships with the top toy companies in the world, so we love to visit their stands for a tour of the newest products in their range. It can also be the first opportunity for us to see our own placed products in their finished forms!
We also often have meetings to pitch some of our ideas or to discuss future projects. If you'd like to meet up with please do get in touch!
As well as being a great opportunity to scope out all the latest innovations and trends in the toy industry, it doubles as a great meeting point for all of our industry friends. (See below for information on our infamous Beer Mat Flipping contest)
Fuse always comes back completely exhausted but hopefully full of great ideas.
BFE (Beer Flipping Event)
Fuse hosts the infamous Nuremberg Beer Flipping Event (BFE). What started as as humble beer mat flipping contest between a few friends one late night has escalated into THE unofficial event of the fair!
With representatives from the world's leading toy inventor houses, inventor relations and top manufacturers all taking part the BFE is not to be missed!
If you'd like to come along we'd love to see you, it's on Thursday 28th January, in the Shamrock Irish Pub, Königstraße 74, 90402 Nuremberg.
New players are always most welcome, and actively encouraged! Practice is at 10pm, and the Flip off tournament begins at 10:30pm
We'll put some photos up on our return for those that can't make it!