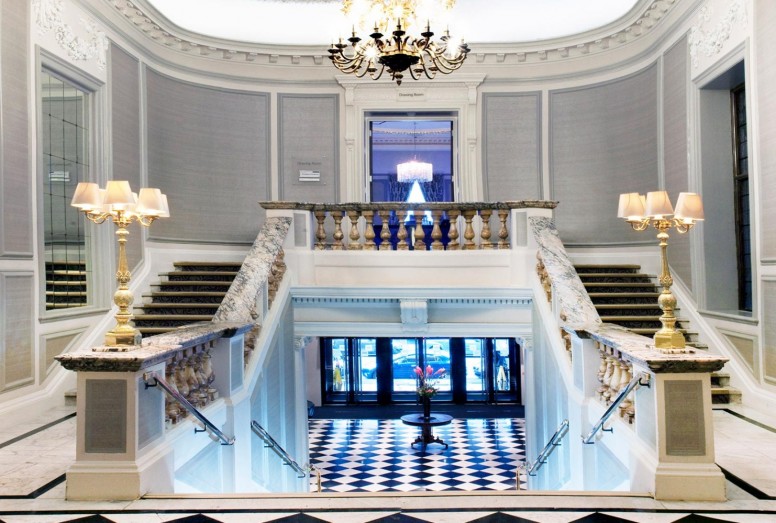 Every year sees the best of the toy and game inventors from the UK and Europe don their finest and spend a glorious evening together, to celebrate our successes and honour our greatest with the illustrious I.D.I.O.T Award.
This year the setting was the rather fancy Grand Connaught Rooms in Holborn and despite being held on a Sunday was well attended with over 120 inventor gathering to have fun!
The idea behind the dinner is that it should be a forum for toy inventors to get together informally during the UK Toy Fair, with representatives from toy manufacturing community.
Over the course of the evening two prizes are given out.
The I.D.I.O.T Award
It stands for International Designer & Inventor of Toys, and the award, initiated in 1988, is given as a tribute to luminaries who have made outstanding contributions to toy industry.
This year the recipient was Ruth Elliot from Big Ideas. Thoroughly well deserved!
The W.I.T.T.Y Prize
It stands for Winning Inventor Toy of The Year and is now in it's fourth year. Attendees of the Inventors Dinner vote for a product introduced in the preceding year that they find most exciting or inventive.
This year the prize went to The Greedy Sheep, invented by Geoff House from Tricky Ltd.
The Table Challenge saw inventors creating Star Wars gadgets out of masking tape and tubing, this year won by Pete's table for their Hovva Fett creation.
The night concludes with a few hours of The Charity Casino, with Roulette, Craps and Blackjack helping us donate lots of money to a great cause. This year's charity was Winston's Wish.
Many thanks to the organisers of the Dinner:
Eleanor Black, Mary Danby, Annette Field, Kirstin Knox, Steve Perrin, Steeve Reece, Simon Skelton & Nicky Wastie.
If you'd like to attend next year please contact us to get added to the list!