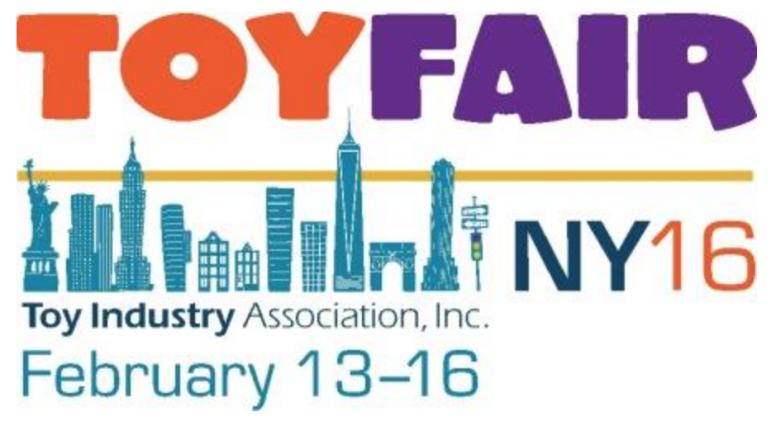 Brrrr! Team FUSE head off to the Big Apple for The American Toy Fair, starting Saturday.
Why do we go?
Even though it's the last in a series of trade events at this time of year, the US Toy Fair has always been a highlight of the industry calendar.
Its where some of FUSE's major customers exhibit their latest and greatest toys for the upcoming season and of course, its where some of our inventions will be debuting.
Hot Wheels are showcasing 'Split Speeders' a cool feature car innovation, and Fisher-Price and Playmates Toys are sharing multiple products including Blaze and the Machines – Transforming FireTruck and a new line of basic Teenage Mutant Ninja Turtles action figures. Go check them out!
Gongs!
It's also where the industry rewards the hottest products of the last year at the T.O.T.Y. awards – kind of like the Oscars for toys.
FUSE were proud winners last year for our Gravity Maze item. Up this year are Shopkins and Lil Live Pets and a number of Star Wars: Force Awakens toys. Watch this space for a list of the BIG winners on the night.
What's happening for inventors?
Pitch Pitch Pitch!!!
It's a key time to sell ideas for the following season so its very busy for us with back to back appointments often in the bowels of the Javits Exhibition Centre.
Its not all work though, Spin Master kindly host a now infamous party where anyone and everyone from the industry get to kick back and chat toys, dance and drink til the wee small hours.
FUSE will be taking it easy though as we'll be needing our sleep to pitch the HOT idea the next morning.
Of course we'll be wrapping up warm; temperatures regularly plummet and were the coldest on record last year!
See Y'all!